Fireworks firing system, 8 cues remote firing system for stage fountain, powered by 9V battery
The firing system is including 2 transmitter and 8 receivers. One transmitter is for fire together and another is for fire two receivers at one time. Each receiver has antenna for signal.
This firing system is special for stage fireworks, stage fountains and consumer cake fireworks.

Usage method:
1.Turn on the power of the receiver, the power indicator will light, press corresponding keys on the remote controller, if the power indicator off, means the system is in well condition.
2.Straighten up the receiver's antenna as much as possible, to get the farthest remote distance.
3.Connecting the fireworks products, the connecting test indicator will light, then you can use this firing system now.
4.If this firing system cannot work or the remote distance become short, please check the batteries.If there have a receiver cannot be controlled, please program with the remote control again.


How to program the remote and receiver
You need to find a small hole on the receiver, keep pressing the button inside the hole by a small stick, and pressing the remote button by another hand. The "POWER" light will flashing. After 3 times, first release the stick , and then release the remote. And press the remote button again ,if the receiver's"POWER" light flashing , it means the programable is finished. You could use the same way to program more receivers on the same remote
Attention: Don't connecting any products when you do this.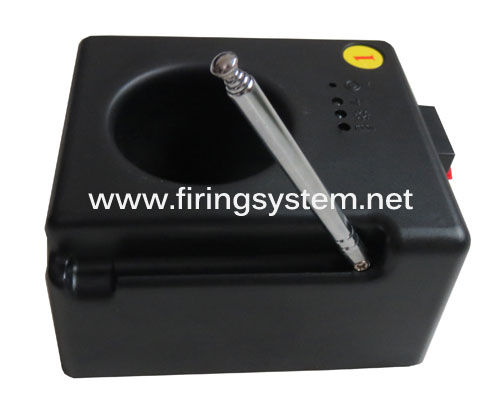 Receiver with antenna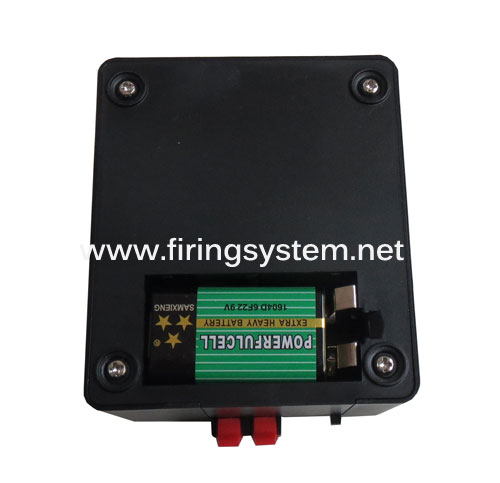 Powered by 9V battery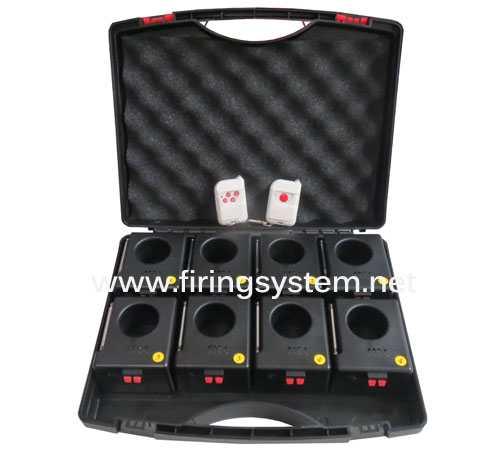 Good package case