wireless firing system
The firing system is including 2 transmitter and 8 receivers. One transmitter is for fire together and another is for fire two receivers at one time. Each receiver has a internal rechargeable battery.
This firing system is special for stage fireworks, stage fountains and consumer cake fireworks.
Usage
1. Turn on power button, if the "LOW BAT" light gets "Green" , It means the receiver needs to charge . The charging time is about 3 hours; The "POWER" light gets "Red" means the machine goes well; Now press the remote button, if the "POWER" light flashing, it means the receiver can get the remote signal very well.
2. Connecting igniters into black/red clips, if the "TEST" light get "Green", it means the products are connecting well.
3. Keep distance of the fireworks, pressing the remote could fire the products.
How to charge
Turn off power switch, put the single receiver inside the AC power, if the "Charge"light get "Red" means everything goes well. Don't make the receiver charging more than 4 hours.
How to program the remote and receiver
You need to find a small hole on the receiver, keep pressing the button inside the hole by a small stick, and pressing the remote button by another hand. The "POWER" light will flashing. After 3 times, first release the stick , and then release the remote. And press the remote button again ,if the receiver's"POWER" light flashing , it means the programable is finished. You could use the same way to program more receivers on the same remote.
Attention: Don't connecting any products when you do this.
Features
1.Rechargeable inside battery with inside charging plug. Make the chargeing faster and esaier.
2. Programable. The remotes and receivers are all programable.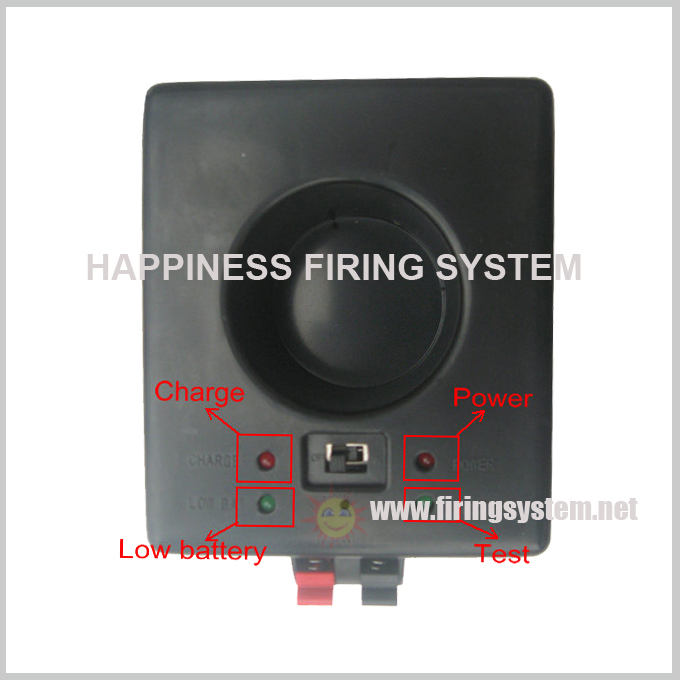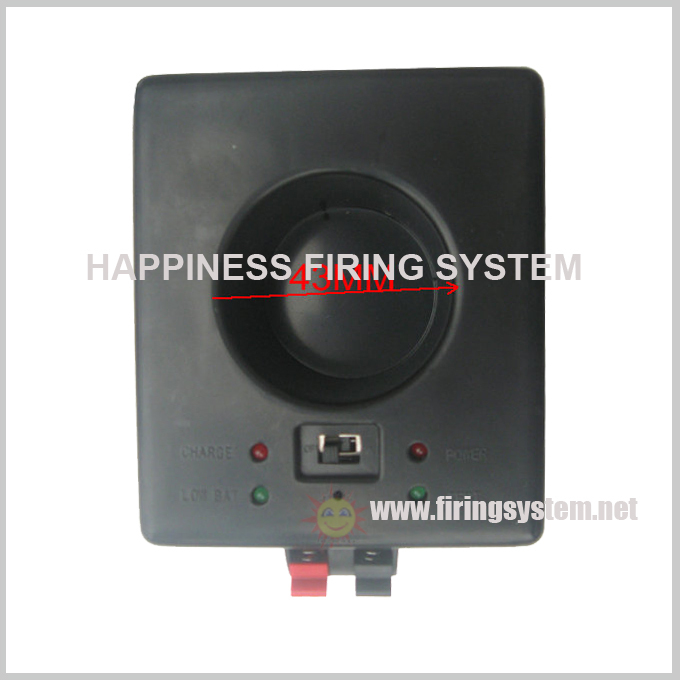 Display effect
1.Usually we will send the goods out within 3 working days if your order quantities is not too much, the air shipping agency is including DHL,UPS , FedEx and TNT or special line.
2.We will send the goods to your door within 10 working days after you paid. We will email you tracking number after 3 days of shipping.
3.If the goods is damaged during the shipping, we don't responsible for it, if the package the damaged, you can contact your local shipping agent to claim for it within 24 hours, please also take pictures of the package to us.
Dimensions
1.Package: 36*29*11cm, plastic case
2.Weight : 2.5Kg.
P.S: We only sell the fireworks firing system, one set DZ01r-8 including 2 remote controllers and 8 receivers, the fountains fireworks is not included.