The whole order is including 1 sets DB06r firing system.
It is the free shipping for HongKong post . The shipping time is about 20 days except the busy season
Product Characteristic
1. Recivers - with antenna, the reciving signal mor stable.
2. Firing capacity - each channel could fire 5-6pcs display igniters and 1pcs safety igniter.
3. Programmable - multiple receivers can be controlled by a transmitter or a button on a transmitter.
4. Replaceable & Economical - the broken receiver can be replaced by the other receiver of the same series, there's no need to buy a new transmitter.
5. Expandable - Add other receivers (available individually) to expand number of cues.
6. 6 channels for each receiver, less batteres.
7. The remote repeat rate is one in a million.
Relevant Parameter
1. Remote distance - 100 M
2.Transmitting frequency - 433MHz
3.Battery specification - 6 AA batteries per receiver
4.Transmitter power source - 12v 23A battery.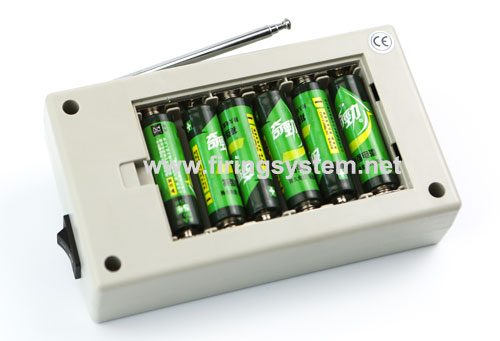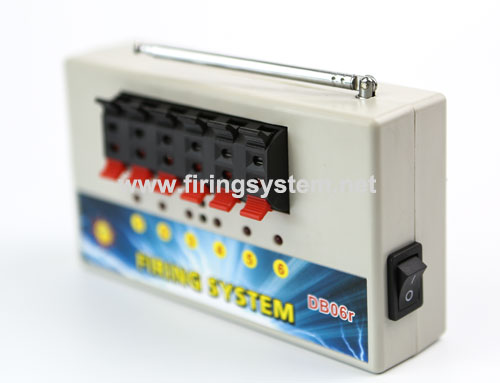 Our sales team


Our production line


Our show room

By plastic box and stronger paper carton