The whole set DBR05-X4/48 including one digital controller, 12 pcs 4 cues receivers(48 cues) and a package case .
Video Operate Link: http://www.youtube.com/watch?v=x2PnHzgAa4M
In order to make the products more durable, please connect the products in series.
Advantages:
1.Power source: 6v - requires only4 AAA batteries per receiver
2.Range: 500M. Each receiver with the antenna.
3.Firing capacity:each channel could fire 5-6pcs display ignitions and 1pcs talon ignition
4.Fully programmable - make any or all receivers to any button on any System remote.
5.Expandable - Add other receivers (available individually) to expand number of cues.
6.Interchangeable& Economical: If one receiver has a little problem after used for a period, you could use others instead. Or you just need buy the receiver, no need the remote;
7.Special function: A , Remote button for step fire;
B, Remote can adjust different time,range from 0.1 to 4.8S;
C,Fire all function by remote
Specifications:
1.Frequency: 433MHz
2.Transmitter power source - 9V battery.
3.Package dimension: 34*27*8 CM
4.G.W: 3KG

The third generation for 4 cues module- only for happiness firing system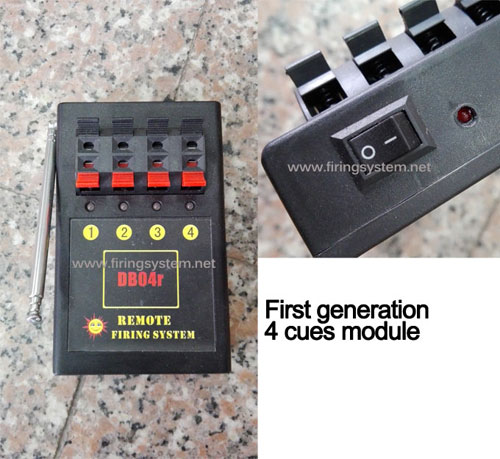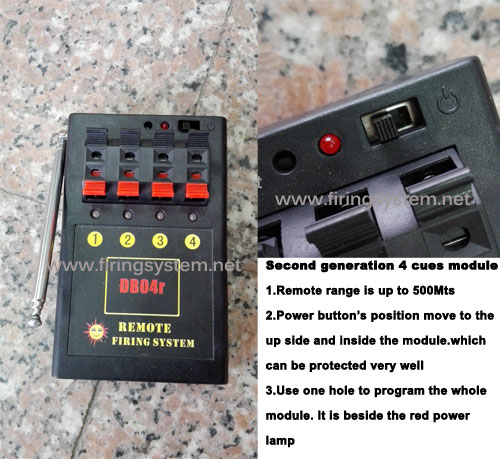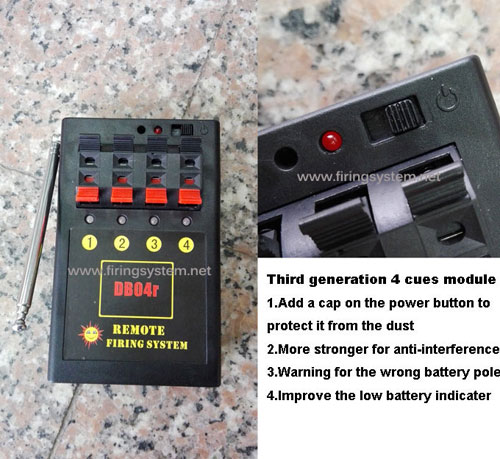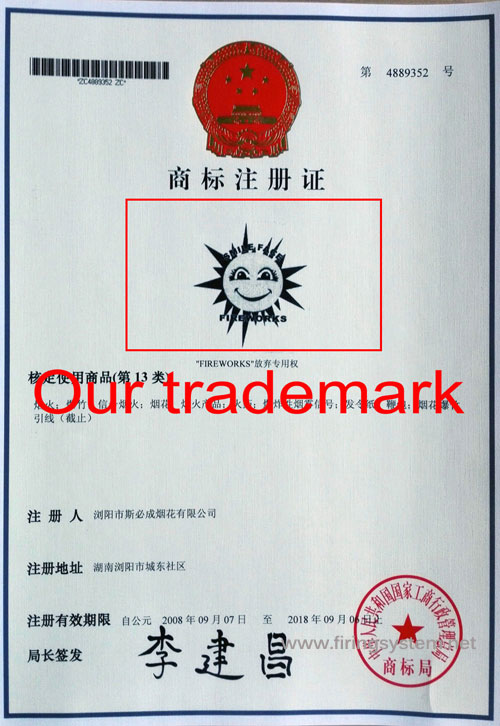 By plastic box and stronger paper carton